Members Benefits include Cash and Credibility
Joining the BMHBA is a sound business decision. It will further enhance the credibility and visibility of your company within both the residential construction and business community. Membership will allow you to:
Strengthen your professional credibility
Make business contacts
Help shape the building industry
Develop your competitive edge
With your membership in the BMHBA, you also become a member of the North Dakota Association of Builders (NDAB) and the National Association of Home Builders (NAHB). Both provide a wide array of resources and information to assist builders and associate members. The local, state and national organizations monitor many issues that affect our members and represent the interests of the industry – protecting your interests, so you don't have to.
NAHB Member Savings Program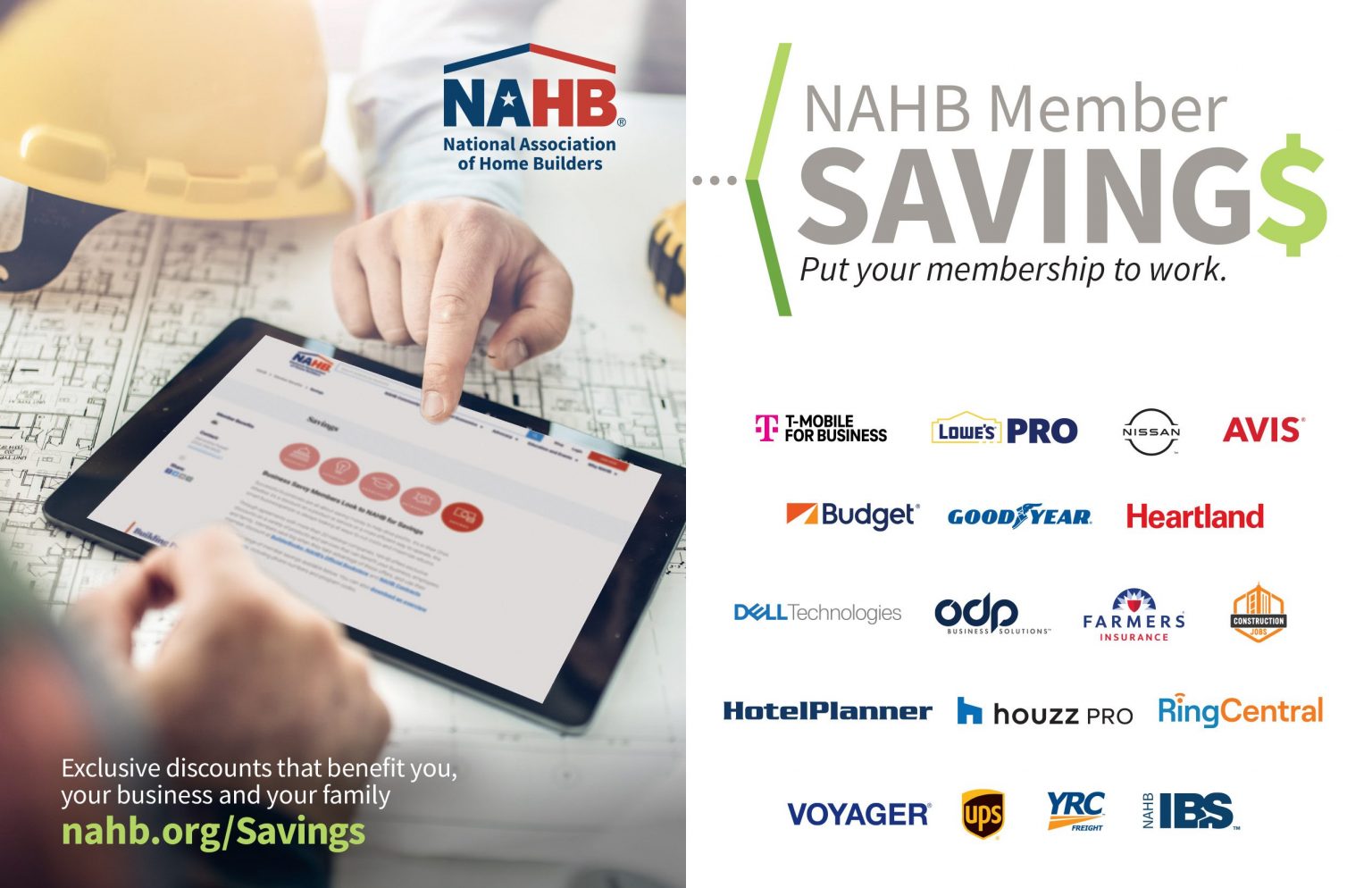 As a member of the BMHBA, you also get access to some fantastic company discounts through the NAHB Member Savings program. These include discounts at Lowe's, Nissan vehicles, Avis, UPS, Office Depot, Geico, Dell and more. Discover all the ways you can save online at https://www.nahb.org/nahb-community/member-benefits/savings
Unsure how to log into NAHB? Click here
NDAB Builder Member Rebate Program
Builders and contractors also have access to the NDAB Member Rebate program that provides cash back on common construction purchases.
NDAB Business Growth Partners
Business Growth Partners is a cutting-edge, construction and trade-specialized coaching & consulting firm that is used by over 25% of the U.S. HBAs across the country.
Business Growth Partners specializes in helping builders, remodelers and associate members grow, systemize and streamline their businesses and, in the process, help them increase their bottom line. They work only with builder association members – they do not work with the general public. They support our industry and respect the professionalism of the HBA membership.
National Purchasing Partners (NPP)

NPP is a member benefit provider of the Bismarck-Mandan Home Builders Association and helps members reduce costs with exclusive pricing through a variety of brands used by millions of businesses nationwide. Enroll your company for FREE and unlock discounts for your business and employees. 
AIRGAS
NPP members enjoy top-tier pricing from Airgas, a leading single-source supplier of industrial gases, safety equipment, welding supplies, refrigerants and dry ice. Enroll with NPP and start saving today.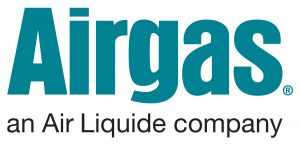 AMERICAN EXPRESS
Business cards for companies of all sizes. Get built in tools, perks, and rewards for businesses like yours – backed by the award-winning customer service and support of American Express. Choose the right solutions for your business. Enroll with NPP today.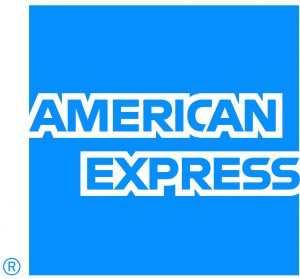 BATTERIES PLUS
Save up to 73% off retail pricing on nearly 200 core items at Batteries Plus Bulbs. Shop more than 60,000 batteries, light bulbs, accessories and more from brands you know. Plus, volume pricing, on-site assessments and expert repairs on phones and tablets. Enroll with NPP for free to save.

CINTAS
New Cintas contracts can save up to 65% off uniforms, safety and facility services. Plus, get a free one-time UltraClean service and free installation of hygiene dispensers. Enroll with NPP today and save on Cintas!

HP
Everyday savings on the hottest PC's, Printers and more. Enroll with NPP for up to 35% OFF with FREE shipping. Perfect for home or small office needs.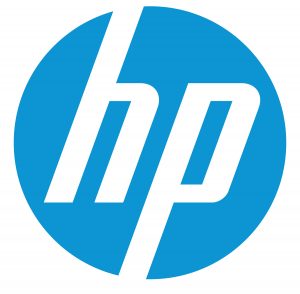 IMPAC
Impac Fleet Universal Fuel Services program is the largest fueling network in the country. Accepted at 240,000+ stations in all 50 states. Fees are waived for NPP members who purchase a minimum of $5,000 in fuel per month. Enroll with NPP and start saving today.

MICROSOFT
Reimagine the way you work. Shop for computers, Microsoft 365, software and more for your business. Even your employees can access laptops, Xbox and accessories. Sign up with NPP for free today and save on a portfolio of brands for your business and employees.

ODP BUSINESS SOLUTIONS (Formerly OFFICE DEPOT)
With more than 16,000 in-stock office supply products, ODP products and services meet the needs of NPP members nationwide. Click here to receive premiere ODP pricing through NPP.

PRICELINE
NPP members save up to 25% on select hotels when packaged with a rental car, flight or additional hotel booking. Enroll with NPP to access deeply discounted hotel deals worldwide.

PROJUL
Members can save 20% off annual subscriptions or 10% off monthly subscriptions for the #1 rated Construction Management Software solution. Enroll with NPP for free today and access discounts on Projul and other offers.

SHERWIN-WILLIAMS
NPP members receive national account contract pricing on paints, coatings and supplies. Also receive free services like order planning and specification recommendations. Click here to enroll with NPP and start saving.

STAPLES BUSINESS ADVANTAGE
NPP provides discount pricing on more than 30,000 supplies and services with free next-day delivery on standard orders over $30. Enroll with NPP and start saving today.

TIREBUYER
TireBuyer is the most convenient way to buy tires online. NPP members get instant savings on brands such as Goodyear, Michelin and Bridgestone with FREE delivery to a local installer. Enroll with NPP and start saving today.

UNIFIRST
Receive up to 60% OFF uniform rental and lease rates with specially negotiated rates from Unifirst. Enroll with NPP and start saving today.

VERIZON 5G BUSINESS INTERNET
Get up to speed with America's most reliable 5G network! NPP members can access deals on Verizon 5G Business Internet. Register for a free NPP membership and start saving.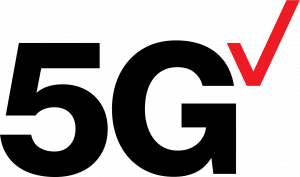 VERIZON CONNECT REVEAL
Track commercial vehicles and monitor your drivers for improved performance and safety. NPP members receive an exclusive discount on Reveal GPS fleet software. Enroll with NPP to access this deal on fleet tracking.
*Offer available to new Reveal business customers, excluding federal, state and local government entities, in the US only. Offer requires NPP membership and minimum 36 month subscription and applies only to [Reveal GPS fleet tracking, Cameras and Power and Non-Powered Asset tracking]. Activation may be subject to credit review and may require a deposit. Promotion cannot be combined with other offers. Early termination fee and other taxes, fees and terms may apply. In the event of a conflict between the terms of this promotion and the terms in the customer's contract, including but not limited to terms regarding minimum purchase obligations, the terms in the customer's contract govern. Offer valid while supplies last. © 2020 Verizon. NPP does not guarantee supplier offers or their website performance. Suppliers are solely responsible for all supplier products and services offered through NPP. Offers may be suspended or terminated at any time and may be subject to product restrictions, exclusions and eligibility requirements.

VERIZON WIRELESS
Eligible businesses can receive 22% OFF monthly access fees* and up to 35% OFF select accessories. Enroll your business with NPP to start saving with America's most reliable 5G network.
*All Verizon Wireless offers are for a limited time only and are subject to equipment availability. Verizon Wireless reserves the right to change or modify all offers at any time without notice. All terms and conditions are subject to and governed by Verizon Wireless' Agreement with Customer, including, but not limited to, Customer eligibility requirements. Every effort is made to ensure the accuracy of the Verizon Wireless offers, however, Verizon Wireless is not responsible for any errors or omissions. Restrictions may apply. Visit mynpp.com for details.

YELLOW
NPP members receive significant discounts on national and regional LTL shipments, including time critical, accelerated and specialized freight needs. Enroll with NPP and start saving today.

1-800-FLOWERS.COM
NPP members save 20% OFF flowers, gift baskets and more through 1800flowers.com. Deliver smiles to friends, family, employees, clients and customers. Enroll with NPP and start saving today.